Each year people across the UK come together to celebrate National GetOutside Day. It's a chance to appreciate the outdoors, share it with friends and family, and celebrate all the reasons we love it so much. This year National GetOutside Day takes place on Sunday 26 September 2021 and the theme is "Be Kind".
The SportPursuit #MyPursuit community is always getting out on amazing adventures, so we're taking this opportunity to recognise how we can plan activities to be kind to ourselves, to others, and to the environment.
What is your GetOutside adventure?
National GetOutside Day is the perfect excuse to celebrate the joy of the great outdoors. It can be as simple as a walk around your local park noticing the flowers, or you can head further afield to enjoy the fresh air and the open views. Treat yourself to a special sunrise or try a new pursuit – it will give you a boost for sure!
Want to use your activity to be kind to the environment as well as yourself? There are lots of ways to contribute something positive to the great outdoors while you're out and about: head out on a litter pick on your favourite beach, explore the woods on a wildlife survey, or build an animal home.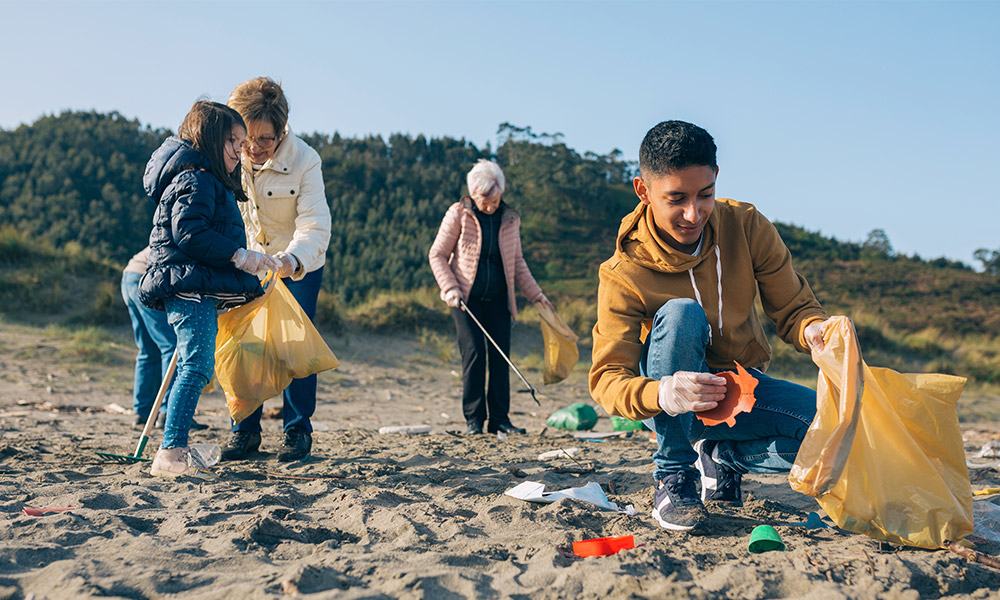 Who are you doing it with?
Up for a solo adventure? That's fine by us – we all love getting some peace and quiet sometimes. If you're looking for some company, think about how your little adventure could bring joy to others. Anyone who's been stuck in the home or unable to organise their own trip will really appreciate the chance to join in. Surprise them with a picnic, or organise a game that others can be part of.
We all share trails, beaches and woodlands so it's also important to be kind to others outdoors. Be friendly and considerate of other people and everyone can enjoy the outdoors together.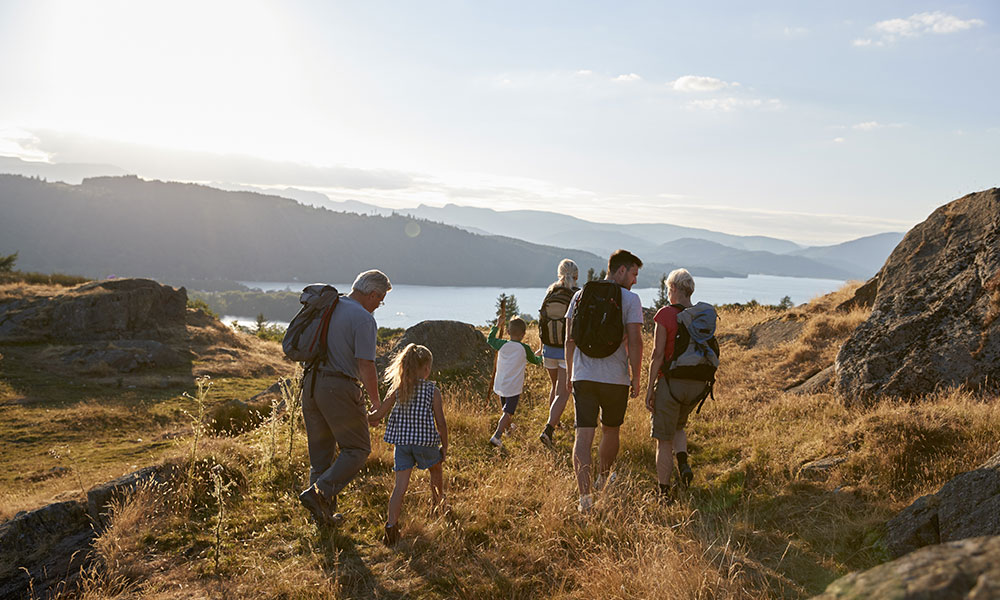 How are you getting there? 
Local highlights can be easy to get to, but if you're travelling further don't forget to think of the impact your transport might have. Be kind to the environment and leave the car at home if you can (or if you can't, make sure to fill the car with those adventure buddies!). Cycling and walking won't create any pollution like a car does, and the journey becomes part of the adventure. 
What is your impact on the outdoors?
Now, more than ever, we're aware of how special our outdoor spaces are and the physical and emotional benefits we can receive from a simple adventure. Preserve our wonderful outdoor spaces by caring for them and adventuring responsibly: follow the Countryside Code, don't damage or spoil the outdoors, and take away only your treasured memories. 
We hope you have a great National GetOutside Day!
---
Cover image by Robert Bye on Unsplash